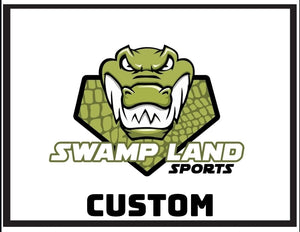 Customized
You are paying the initial art fee on a custom item. You will place your order, answer the questions below, and then pay a remaining balance on your order upon art approval. 
Please reply to your order confirmation e-mail with the following information:
What items would you like customized? I.e.
Short/Long sleeve jersey, Hoodie, Shorts, Pants?
What type of theme would you like?
What color is the background/base of the item?
What other colors would you like incorporated in the design?
Any special add-ins that you would like the designer to add?
What color font? Any particular font style?
Any kind of logos to be added?
Do you have logo in PDF file?
Logo placement?
Do you have any Sponsor's logo's to add?
Do you have a PDF file of sponsor's logo?
Logo placement?